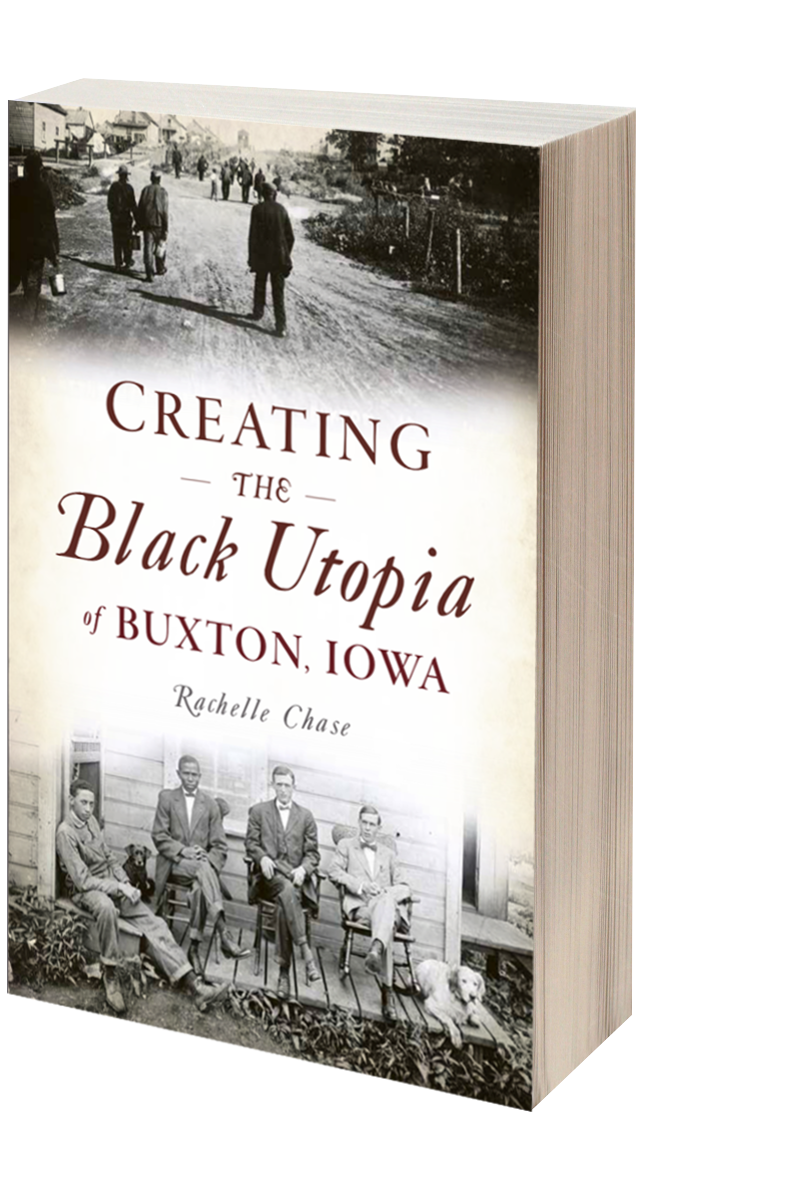 Some have called Buxton a Black Utopia.
In the town of five thousand residents, established in 1900, African Americans and Caucasians lived, worked and attended school together. It was a thriving one-of-a-kind coal mining town created by the Consolidation Coal Company.
This inclusive approach provided opportunity for its residents. Dr. E.A. Carter was the first African American to get a medical degree from the University of Iowa in 1907. He returned to Buxton and was hired by the coal company, where he treated both black and white patients. Attorney George Woodson ran for file clerk in the Iowa Senate for the Republican Party in 1898, losing to a white man by one vote.
Author Rachelle Chase details the amazing events that created this unique community and what made it disappear.
"In 'Creating the Black Utopia in Buxton, Iowa,' Rachelle Chase blends exceptional research, telling imagery and her adept gift for telling the tale into a revealing and accurate narrative about how this cultural oasis happened. This, Chase's latest offering, begins decades before Buxton was established, laying the historical context that created a what some may consider a Black Camelot. No Garden of Eden, Buxton was built on the character of a person's work ethic and production. Still, Buxton truly was a magical place during a perfect storm of circumstances. Can this lightning in a bottle be recaptured? Chase's extraordinarily detailed book perhaps shows how we can learn from its unique lessons."
"Rachelle Chase provides an historical overview of one of America's most enlightened Black-dominated communities, Buxton, Iowa, located in the coal-mining county of Monroe. This racially progressive town of more than 6,000 residents claimed a black YMCA, black baseball team, and black physician. Although a company town, controlled by an affiliate of the Chicago & North Western Railway, and lasting for only several decades, Buxton gave blacks personal advantages in the Age of Jim Crow. Extensively researched and pleasantly written, Chase covers all facets of daily life. Rare photographs augment her coverage of this unique Hawkeye State place."